Looking for a reliable 4×4 Wrecker? Do you have a 4×4(four wheel drive) car and you are in need of parts? It may be a damaged 4×4 or simply not-running because of engine issues. If that's the case, we are here to supply you with the needed 4×4 parts. At Cardiff Auto Wreckers, we have a wide range of 4×4 spare parts, body parts and more.
We are a 4×4 Wreckers in Cardiff and will help your 4×4 to get back to running. Cars with four-wheel drive are popular all over the world and especially in Australia. However, it could be an issue to find replacement parts for them. With our help, you don't need to spend a fortune on 4×4 parts.
4×4 Wreckers Newcastle & Car Buyer
Cardiff Auto Wreckers is one of the leading auto parts stores , thanks to its long experience and thousands of satisfied customers. We make sure that the quality of our service and our parts are the very best.
High Quality 4×4 Wreckers & Parts
Numerous options for high-quality products and components ensure the mobility of your vehicle and your road safety. You can rely on the branded items at Car Wreckers – your reliable auto parts supplier.
Cardiff Auto Wreckers offer warranty on every part we sell and we can even fit it onsite for you. Chasing a part but don't live locally? We are happy to deliver or ship new and used parts anywhere in Australia. At Cardiff Auto Wreckers we offer:
Massive range of new & used spare parts onsite
If we don't have it we can source it for you
Warranty on all parts sold
Can deliver/ship anywhere in Australia
Second hand cars available
Cardiff 4×4 Auto Wreckers & Spare Parts
We have a wide range of car parts that will see your needs. Think of brake discs, brake pads, a battery, all suspension parts, a clutch set, a timing belt kit, a water pump, air conditioning compressor, and all filters! New parts too expensive? At Cardiff Auto Wreckers, you can find any 4×4 spare part for a very affordable price. In addition to these parts, we also sell tires and engine oil. Tyres too bald? We will get you a new set. For more information, visit our website or give us a call.
We make driving a lot more affordable. Thanks to our cheap 4×4 parts, more and more 4×4 owners maintain and repair their car themselves. With the parts from Cardiff Auto Wrecker, maintain your car yourself. You will be saving hundreds of dollars by simply referring to us.
At Cardiff Auto Wreckers we offer an extensive range of mechanical services, in addition to auto part recycling service. We can carry out mechanical diagnostics to find any faults with your car. Our workshop can then supply new or used parts to correct the problem. We also provide automotive repairs for all car makes and models at our Cardiff auto mechanical workshop.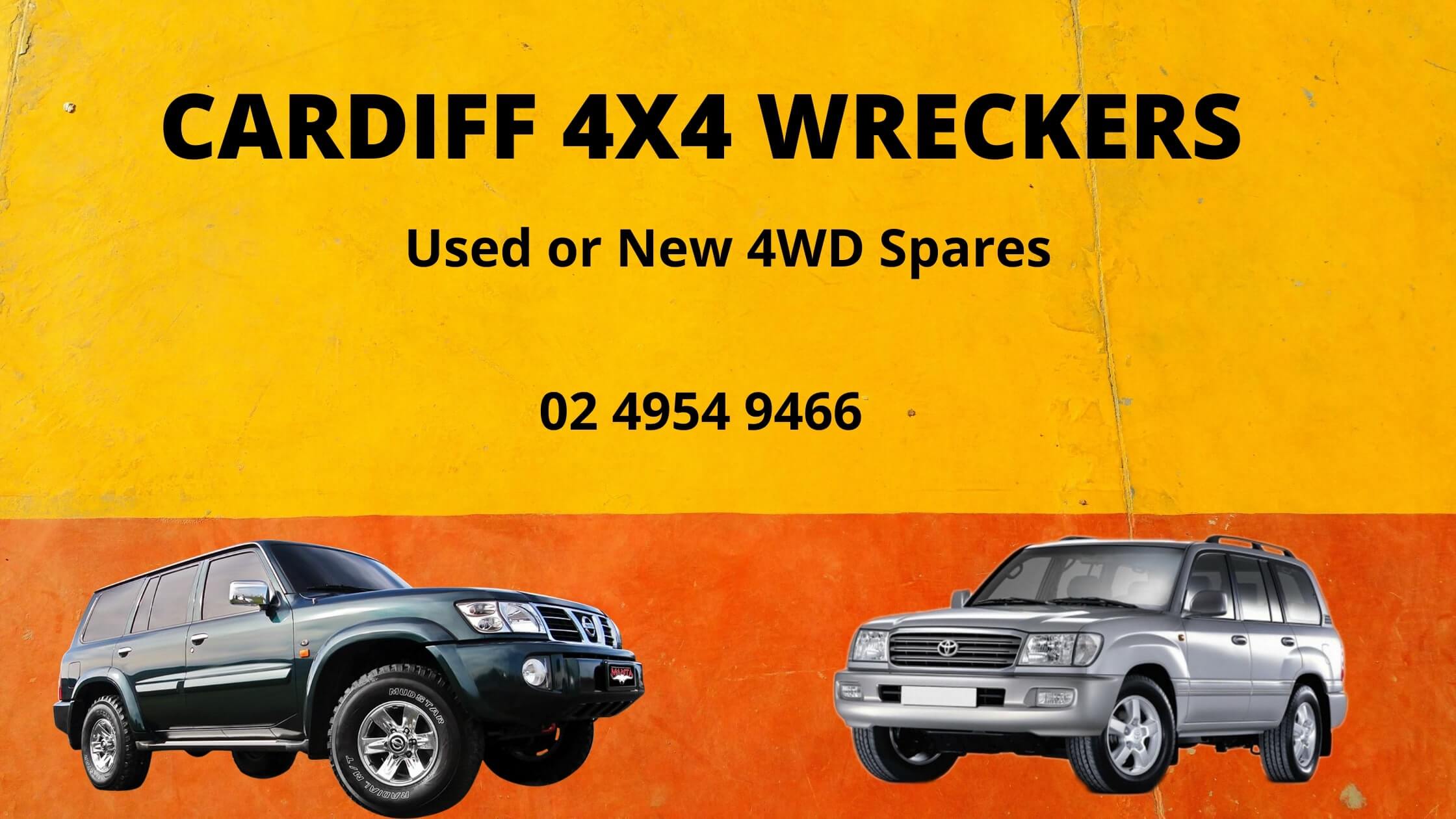 Thousands of auto parts available from stock
Our stock is very wide and always updated. You can contact us to check availability and chances are we have it in stock. Why wait up to a month for spare 4×4 parts when your local 4×4 wrecker offers you a wide range of parts at a cheaper price.
Cheapest 4×4 auto parts you can buy in Cardiff
As we sell many auto parts, we have a price range that beats everyone else. Thanks to our ability to offer affordable prices, we have favorable conditions and the price advantage we pass on to our customers. As a result, our car parts are often the cheapest car parts.
Often 60% cheaper than the suggested retail price
Our 4×4 parts are often 60% cheaper than the suggested retail price of most suppliers! And you will notice that immediately in your wallet!
Why Choose Us?
You can buy cheap car parts at Cardiff Auto Wreckers
We offer a very wide range of parts
With excellent service
We are knowledgeable
Affordable prices
Best customer service
Excellent accessibility