Finding a Reputable Car Wrecker Near You
Posted on 16
th
, Nov 22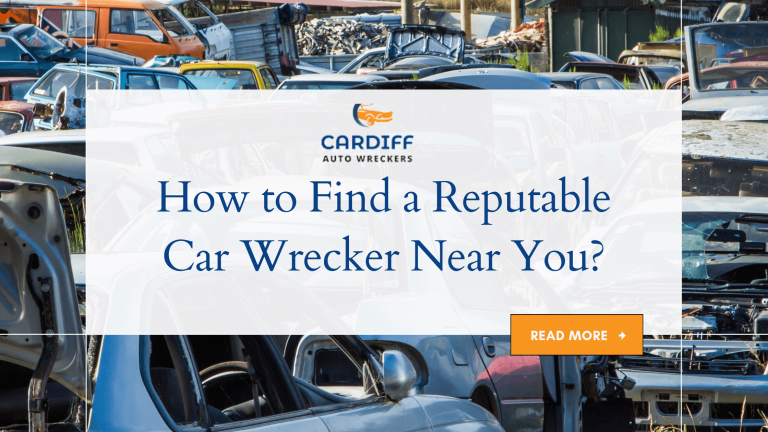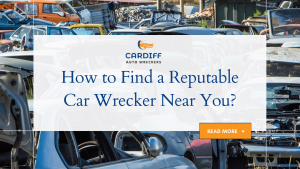 Finding a reliable car wrecker near you is much like finding a needle in a haystack. When trying to scrap your car, a reliable car wrecker is essential. However, the quest to find one can lead to muddling results. Worry not because as auto experts we know exactly what is required. This guide is designed to advise on the signs you as a car seller need to look out for. 
Distance Does Not Matter 
Any reputable car wrecker worth one's salt will have a wide coverage service area. Choose a large-scale car wrecker whose operations span the city and surrounding areas. Save yourself the trouble of finding a reputable car wrecker near you this way. You can count on such a car wrecker to reach out to you. They are more likely to have a large fleet and reach you on the same day.  Additionally, schedule the removal at your convenience 
This is especially the case if you live in a suburb away from the city. You will most likely encounter small-scale, incompetent car wreckers. With the bigger car wreckers, you can be assured of a legitimate operation. You can also count on their comprehensive wrecking process. Furthermore, check if they are open to accepting all kinds of vehicles, all makes, and models. This implies that they are pretty knowledgeable in the wrecking process. 
Licensed and Insured Car Wrecker
The state of NSW has a pretty comprehensive set of rules and regulations that an auto recycling business must follow. This includes following laws such as the Australian Consumer Law, Motor Dealers, and Repairers Act, etc. Furthermore, all car recyclers need to obtain a license and display the license details on the signage.
This is an essential thing to look out for because you want to be dealing with a valid business. Additionally, all vehicle recyclers are required to maintain separate records for whole vehicles and parts. This is done to prevent instances of theft and ensure everything is conducted in a proper legal manner. Keeping an eye out for this will help you know that you are dealing with a real and up-to-date business. 
Look Out For The Reviews
As with every business, a good car wrecker too is reliant on a satisfied customer base. A legitimate business is bound to have many more customers. So take the time to check out their Google presence. You should review the reviews left there and on their website to get an idea of whether they will be able to cater to your requirements.
Good customer service is the lifeblood of any good business and one that pays attention to that is bound to be one that you can rely on. Make your assessment of their team and note their expertise and willingness to help you out with anything else. All this while at first may seem trivial, makes a huge difference in how the car wrecking service works out for you. 
Experienced and Expert Car Wreckers
The car-wrecking industry is by no means an easy one. Prone to rapid changes and required to abide by strict rules and regulations, you can be sure that anyone who has stayed for upwards of a decade in the field is the real deal. So many years of experience also means that they have taken years to build up the auto expertise they now have and will carry it into their car wrecking process with your car as well.
They are inherently aware of the auto market conditions and are more likely to offer accurate estimates building on that expertise. Furthermore, they are very likely aware of the latest developments in the car wrecking field and invest in the same. To exemplify, a reputable car wrecker will most probably offer eco-friendly car wrecking methods as opposed to just plain car disposal. This is done to not pollute the surroundings and be more sustainable.
Benefits on Offer 
We can all agree that what we are looking for from cash for car businesses is a fair deal on our old car. That fair deal does not however need to constitute just a good price. Ideally, when you call a reputable car wrecker, that is all you have to do and they will take care of the rest. By rest, we mean everything from the car removal to the handling of the paperwork will be taken care of. 
This is extremely important to consider because getting a good price on your car is simply not enough. You don't want to end up paying overpriced towing services to remove the car or be left taking care of mounds of paperwork. This is something best left to the experts and the right car wrecker will provide you with these services free of cost. Additionally, they will possess the expertise to handle government-mandated paperwork and deal with complicated retrievals. 
Choosing a good car wrecker to handle your scrap car is not something that you should take lightly. Comprehensively assess your needs as they very well might be different from the rest and find one that will tailor their services to you. Finding reputable cash for car service is the last step to successfully selling your car as they will be prepared to take it from there for you.
Share This Blog
[DISPLAY_ULTIMATE_SOCIAL_ICONS]